I know it's been almost a year since I last posted and the past year had been so much for me. Being a new mom is a new but great experience but I admit that there are so many things that I didn't expect. Working full time and being hands on with my baby is tough since having a maid/nanny in the US is so impossible. So I'd say I had a handful of things over the past year which kept me from doing one of the things that I love to do - blogging! My baby just turned one last February and waiting for the second to come anytime soon! Yes, you read right, we are expecting baby number two! Since I have been advised to go on a rest by my doctor, I would say I had a little bit of "me time" before we get in to another chaos :)
For the past month, I have been doing a lot of browsing and catching up on what's new as well as updating my wishlist haha! Apparently I came upon the thought of investing on a good handbag. I have designer handbags like Tory Burch, Kate Spade, Coach and the likes but I haven't really had a luxury handbag. With me working and at the same time a mom, I felt I deserve to reward myself with something :)
Honestly, investing on luxury bags never crossed my mind let alone thought about wanting an LV (well except for this Kusama Neverfull that I have been lusting for in 2012). I just feel that it is a waste to spend thousands of dollars over a piece of handbag. Growing up in the Philippines and spending most of my lifetime there, you would see knockoffs of these bags all over the place which I felt contributed to my hesitation over getting one.. I didn't like LV for that matter and I feel that I am paying heaps for the same quality that I can get from cheaper designer bags. Then I realized I was wrong..
I had some time to research in the hopes of finding the best brand that is worth my money and guess what, in terms of quality and functionality, LV got my best bet. Even for the fact that I am looking for a luxury bag, I still would want something that is functional and would last a long time since if I were to spend thousands of dollars for it, I sure don't want it to be just sitting in my closet as an accessory or display - NOT WORTH MY HARD EARNED MONEY.
Chanel and Hermes would be nice to wear but I felt that they don't have much style that I can use. Most of the bags in their collection is purely a fashion accessory in my opinion. With me having two kids, being fashionable is the least of my worries. Although I admit, I would want to have at least a piece of these someday haha!
I also considered Balenciaga and Prada but wasn't too keen about their design. I also have read that quality-wise, Prada bags are not of the same quality as it was before for their new collections so my only option is to get one pre-loved.
When I started looking at Louis Vuitton, I figured that they offer a wide array of designs that suit my needs and taste. As I research more, I also found out that these were made to last years and quality is one of the things that LV is known for.
So then started my LV journey...
Being a noob (newbie), I opted to go for pre-loved items first to give it a test. Also knowing that I missed the Kusama NF years ago, I got so excited about trying to scout for one. I spend weeks of research understanding what to look for in an authentic LV as well as identifying reputable consigners of pre-loved or what most call pre-LVoed bags.
In a span of two weeks I got these babies..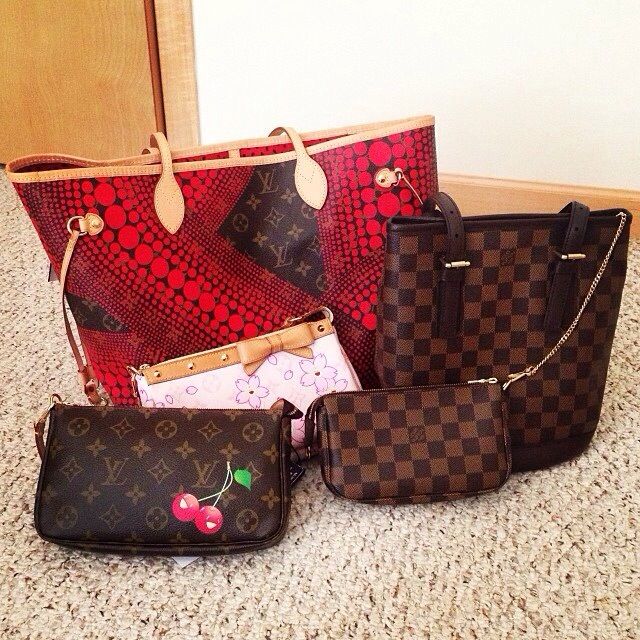 I would say I feel so proud of myself for finding these. It wasn't easy for a first timer specially that there are so many risks with getting a pre-loved item. I would post a different entry for each of these bags, where I got them and how I get them authenticated. :)
Also as a push gift, I bought myself the Emilie wallet last Sunday at LV Galleria Edina. I've heard horror stories about SAs being rude to customers but my SA was superb and she's Filipino too! I will have a separate post to tell more about this wallet.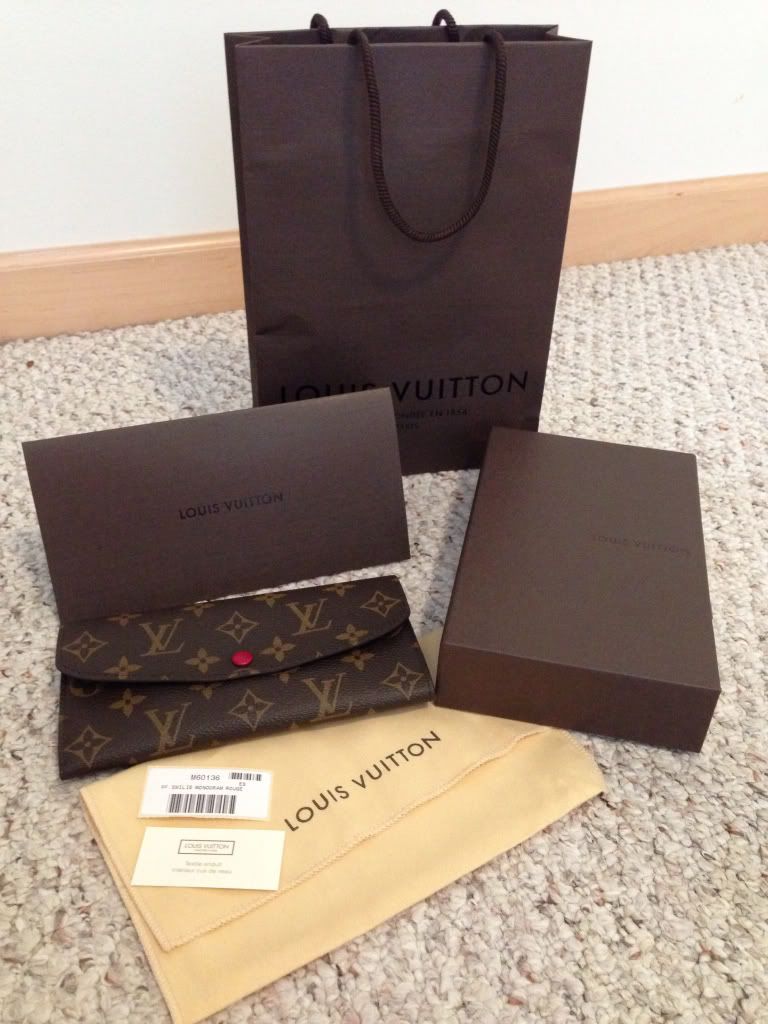 I am in a ban island for now for spending on these babies so I don't see myself purchasing a new one anytime soon. I do plan to get myself anArtsy for my birthday so that wouldn't be in another 3-4 months. Although I have one reserved by my Sales Associate in an LV boutique here in MN so all I need to do is call her whenever I wanted it.
I guess that's all for my recent updates. It was a long one but this has been keeping me pre-occupied lately while waiting for D-day so you will expect more LV related posts in the coming days :)